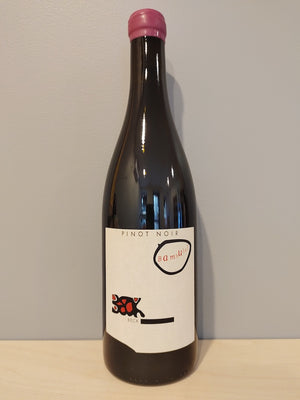 Beck Pinot Noir Bambule! 2021
Something really special. Cuddle up with this all night long.
The grapes for their Bambule line Pinot come from their coolest site at Kreuzkapelle vineyard. Handpicked, 50% destemmed, 50% whole bunch, 8 days maceration then pressed to old barrels for 12 months ageing on the lees.
Judith Beck is based with her family in Gols, Burgenland. A hot-bed for natural producers. Why? According to Judith, the "...region has centuries of history of small, self-sustaining family farms producing wine". Judith took over from her parents in 2004 and has converted to biodynamics since 2007. Today she maintains 20 hectares across town and mostly makes wines, with a few notable exceptions, that are really direct. Meaning they are often varietal based and express those varieties in all of their vibrant, sunny, beautifully Burgenland-ish way. The exceptions include the playfully bright, field-blend, light skin-contact wine that has won many fans, Koreaa. As well as the attention grabbing, confounding and glorious Hunny Bunny (super-light Blaufrankisch).

We fell in love with Judiths wines almost by chance. We were in Gols for Pannobile Day (a group her father helped found in 1994) to visit neighbouring producers we were already working with (Claus Preisinger & Renner). After a marathon of wine and walking, our final destination (at the other end of town from the Renner winery...) was Judith Becks winery. We found the wine (and their beer btw) so refreshing in all sorts of ways that we agreed on the spot that we'd have to bring some to Lithuania. Meeting Judith, who struck as a humble, no-nonsense, hardworking boss-lady behind beatifully honest wines sealed the deal. We're very happy and proud to have her wines.