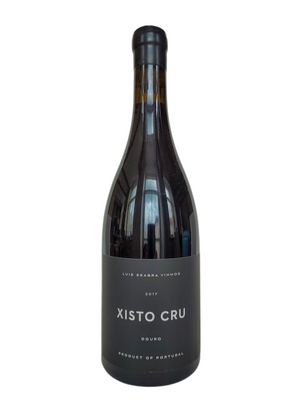 Luis Seabra Xisto Cru Tinto 2019
A flag-ship Portuguese red from one of the most in-demand producers. How lucky are we!

Made from two vineyards with a range of Douro region specialties on vines over 80 years old. 100% hole cluster into old open port vats for fermentation by indigenous yeast and no added S02.
Aged in oak barriques for 20 months.
Simply put: a mouth-watering, complex, rich and elegant red wine made with a blend of grape varieties that are at home in the Douro Valley.
This is an exceptional wine for now with great cellaring potential as well.
We are thrilled to stock these beauties.
In 2013, Luis Seabra left his gig as chief winemaker at Niepoort to finally do his own thing. He makes wines that tell the story of where they are from with minimal intervention. He works hard to let the wines show their site specific character. He uses a range of old vines from varying altitudes to create balance. The wines are discrete with startling clarity of place and purpose. There's little wonder that they are winning big plaudits all over the world.