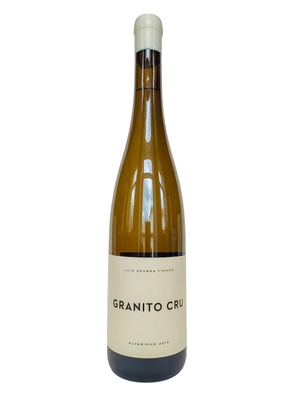 Luis Seabra Granito Cru Alvarinho 2021
A naturally produced wonder by a winemaker at the top of the game. This is not a style easily produced naturally but is a style that we personally love. I've noticed that these styles are very much wine-o people wines. Probably because of their complicated simplicity... or something...I dunno.. I just love it.

Grown by the salty Atlantic coast in the Vinho Verde, the wine carries a crisp, slightly salty, minerally edge making it the perfect accompaniment for seafood, oysters or creamy sauces.  However, this is the sort of wine I like to drink on it's own and ponder on. Picking up the subtle nuances and picturing the lush verdant hills overlooking the crashing Altantic waves.
We only have a few of these so get in quick.
Beautifully put together I might say too...
In 2013, Luis Seabra left his gig as chief winemaker at Niepoort to finally do his own thing. He makes wines that tell the story of where they are from with minimal intervention. He works hard to let the wines show their site specific character. He uses a range of old vines from varying altitudes to create balance. The wines are discrete with startling clarity of place and purpose. There's little wonder that they are winning big plaudits all over the world.