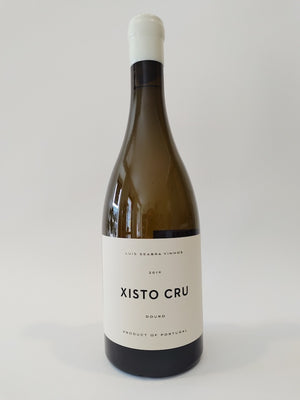 Luis Seabra Xisto Cru Branco 2021
Like all Luis Seabra wines this wine is stripped back and intended to purely express the site and vines. Rather than being single vineyard it is single soil type with a small blend of the finest grapes from vines that are over 80 years old. Rabigato and other obscure Portuguese white varieties such as Codega, Gouveio and Vinsinho Dozelino Branco, come together to give a gorgeous, pure expression of top Portuguese white wines. Comparable in quality to top whites from anywhere, yet incomparable in sense of place.

70% Rabigato (which is relatively neutral) balanced with Codega, Gouveio and Viosinho Dozelino Branco from 650-700m altitude. Spontaneously fermented and pressed to 228L used french oak barrels.
While the time spent in oak is noticeable it is certainly not the main feature here. The mineral elements are most striking, the stone fruits are pure and the body is soft, lean and supple. Fantastic now but will age wonderfully.
In 2013, Luis Seabra left his gig as chief winemaker at Niepoort to finally do his own thing. He makes wines that tell the story of where they are from with minimal intervention. He works hard to let the wines show their site specific character. He uses a range of old vines from varying altitudes to create balance. The wines are discrete with startling clarity of place and purpose. There's little wonder that they are winning big plaudits all over the world.