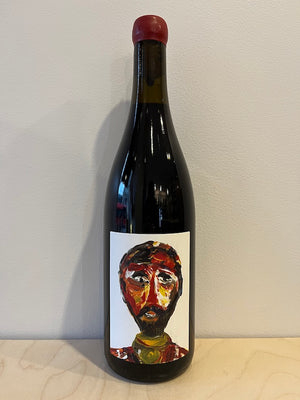 Zore means dawn. This is a carbonic macerated Andre (a crossing of Blaufrankisch and St. Laurent) and Blaufrankisch. A light red with bright cherry, blackberry and leather. Medium bodied, really punchy with med+ acid. Light dusty tannin. More than a "simple" light-red, really something substantial and note-worthy.

Naboso is a wine project by our friends Nadja and Andrej from the cute little village of Svaty Jur, just outside Bratislava in the Lower Carpathian mountain range. They are the kind of the people who for just about everyone who meets them quickly considers them friends. Warm, unpretentious and welcoming into their charming home/winery/pottery workshop. Naboso is just the beginning and end of their day. They both work for other wineries across the border in Austria as "day jobs" as well as run a pottery business and a bunch of other projects. Busy is an understatement. And if these wines are just the beginning.... sheeeesh, what lies ahead is just scary... in the best way.
A feature of all of their wines (and possibly some order to their busy lives) is that all of their wines are given at least a year in barrel and 2 in bottle before release. It shows through in the absolutely alluring drinkability of all their wines.